Our Vision
To see the Earth is not flat one must rise above the horizon.
Pages
Our Mission
Bring uninterrupted clean energy on demand to people anytime anywhere in the world
Our Technology
INSPIRED BY ROCKET SCIENCE
Drawing on experience in aerospace and defence systems Ascent Systems Technologies created a totally new way of delivering uninterrupted source of clean energy on demand to any location in the world – Autonomous Mobile Energy System (AMES). We do it by integrating several leading-edge clean energy generation and energy storage technology components in a seamlessly operating system and applying advanced tools of system architecture, machine learning and predictive control. With built-in sensors and secure communication link the system supports continuous performance monitoring, local environment parameters collection, and information mapping.

Unlike conventional mobile energy solutions, AMES does not require any fuel and produces zero emissions. Compared to a typical renewable energy solution with a similar capacity, AMES has a third of the footprint and can be easily relocated.

AMES fits in a standard shipping container, can be delivered to remote and hard to reach areas and rapidly deployed for disaster recovery, to support humanitarian missions, research and exploration as well as many other applications around the world.

The power grid is not required, meaning no effect on its stability and no risk of disruption due to its failure or a malicious attack. AMES can operate completely autonomously which makes it a solution of choice in pandemic or other life-threatening environments, as well as during high-impact events.
Clean

Secure

Efficient

Intelligent
Latest News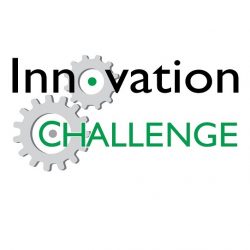 The International Minerals Innovation Institute (IMII), with support from their members and the Challenge Dialogue System Network, is putting forth the Alternative Energy Systems Challenge. This Innovation Challenge is seeking solutions to be piloted at a mine site in Saskatchewan. Mining has large energy consumption requirements and is also under mandate to reduce its GHG[…]

Ascent's proposal for Autonomous Mobile Energy System (AMES) was one of the winners of the DND contest to develop integrated energy, water and waste management system for the Canadian Armed Forces redeployable temporary camps (Pop up City Contest).
Previous
Next