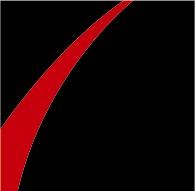 We are seeking talented, enthusiastic individuals interested in advanced technologies and their applications in various areas who love and are able to learn new things. If accepted, you will be a member of the integrated development team, however you should be able to work independently, including remotely, with little or no supervision.
Qualifications: Minimum Bachelor or Master's degree in one or more of areas: Mechanical, Electrical, Electronics or Mechatronics Engineering, Thermal Process, Computer Science, Software Engineering, or similar.
Essential Skills: SolidWorks, Matlab, Control, Simulation.
Familiarity with one or more of the following areas will be a bonus: Clean Energy, Thermodynamics, Machine Learning, Data analytics and visualization, Industrial Design, Graphical User Interface, Renderings and Animation.
Please send your resume with references and cover letter stating your interests to: ascent@ascentsystems.ca
Please indicate your current status in Canada.