Our Vision
To see the Earth is not flat one must rise above the horizon.
WHAT WE DO
Ascent Systems Technologies (AST) is an integrated technology solutions provider in the areas of energy and resource management, adaptive control, intelligent networks and systems performance optimization. Our aim is to minimize and eventually remove the need for fossil fuels consumption, thus preserving nature and the planet. It is not just solar, or geothermal, or heat pump – it is more. AST solutions bridge the gap between today's technology and tomorrow's needs and aspirations.
Our Technology
INSPIRED BY ROCKET SCIENCE
Drawing on our experience in Guidance and Navigation in space applications and applying principles of Systems Architecture, AST has developed an integrated energy module (IEM). It has also created a suite of software programs which includes predictive algorithm to determine an optimal configuration as well as real-time adaptive control for the IEM. The software suite assists in strategic decision making as well as means for remote data monitoring, gathering, storing and analysis.

The IEM is a source of clean energy for residential homes, commercial buildings or industrial facilities.

Unlike conventional systems (furnaces and boilers) it does not require any fossil fuels therefore produces zero emissions. IEM is 80% more efficient (uses only 20% of electricity) than a comparable electrical heating system. Unlike stand-alone solar systems IEM is capable of providing thermal or electrical energy 24 hours 365 days a year. It is 3 times more compact (needs only 30% of room for solar collectors)

Comparing to geoexchange systems IEM is 60% less expensive because it does not require drilling or digging. It also makes the system independent of local ground conditions.
Latest News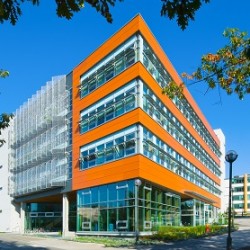 Ascent Systems Technologies (AST) and University of British Columbia (UBC) entered into a 4-year Collaborative Research & Development (CRD) Agreement to develop Integrated Thermal Hydronic System (ITHS) with Adaptive Control. The project is funded in part by the Natural Sciences and Engineering Research Council (NSERC) of Canada. Despite significant advances in efficiency of solar technologies[…]
Previous
Next